Welcome to the affiliate program of Bharatstores.com.
In this program, you get incentives for promoting Bharatstores.com products online (through digital media, social media, websites), or your offline sales channel. All you need to do is signup with us as an Affiliate, and we will share customised links to you for promoting our store. These links will have your incentive inbuilt, and when someone shops using these links, you get entitled to get the incentive from Bharatstores.com
There are many ways to reap benefits of the affiliate program. You can call us on 9004789484 to get a better understanding of the benefits and the process.
To become our Affiliate, please contact us or join the team using the link below :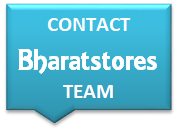 Click here 👇